Oasis Aqualounge, The X Club, and The Group: Contrasting Toronto's Lifestyle Scene
Toronto boasts a vibrant and diverse lifestyle scene, offering a range of experiences for individuals and couples exploring open relationships and non-monogamy. Two prominent venues, Oasis Aqualounge and The X Club, have earned their place in the city's landscape by providing open-to-the-public settings for those interested in the lifestyle. However, another player in the Toronto scene, The Group, offers a striking contrast with its private luxury weekend events and a detailed vetting process, including the unique "Just For Dinner: Toronto" series. In this post, we'll explore the distinctions between these venues and explain how attending a dinner is a prerequisite for membership, leading to invitations to exclusive events that define The Group's experience.
Oasis Aqualounge and The X Club: Open to the Public
Oasis Aqualounge and The X Club are well-established venues in Toronto, among many others. Both are known for their open-to-the-public approach to the lifestyle scene. They offer a relaxed atmosphere where individuals and couples can explore their desires more openly, often hosting themed events, parties, and workshops catering to a diverse clientele.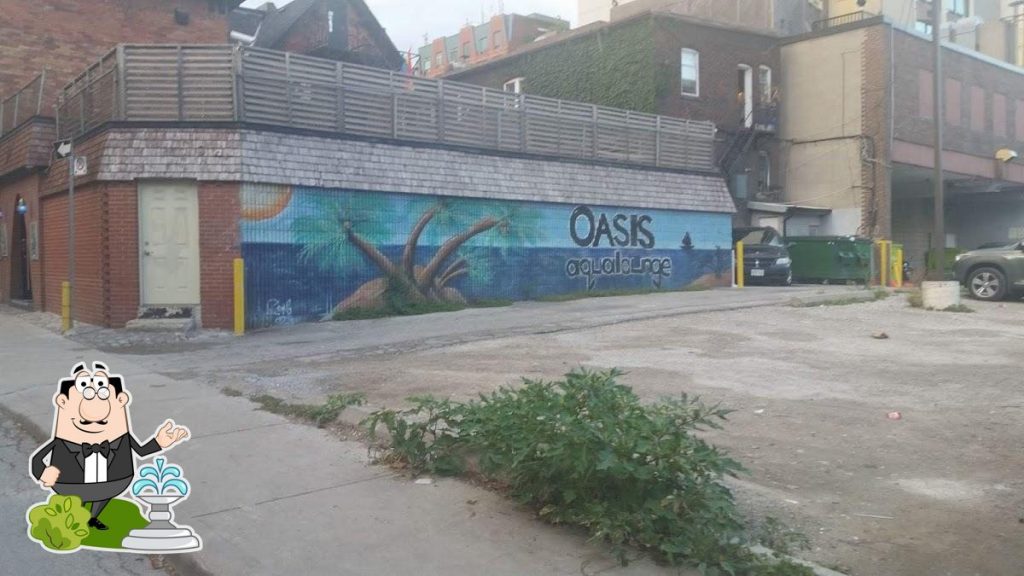 The Group: Its Vetting Process and Private Luxury Weekend Events
In contrast, The Group is a unique presence in Toronto's lifestyle scene, offering its members an upscale, private, and curated experience. Here's how it sets itself apart:
Detailed Vetting Process: The Group employs a meticulous vetting process to ensure that new members align with the community's values and ethos. This approach enhances its members' sense of security and trust, setting it apart from open-to-the-public venues.
Exclusive Dinners as a Prerequisite: The Group's membership process includes attending "Just For Dinner: Toronto," an exclusive dinner series hosted at some of Toronto's finest restaurants. Past venues have included Aloette, Auberge du Pommier, Canoe, Opus, and Taco at The Ritz-Carlton Toronto. This requirement helps establish the level of hospitality that The Group's members expect, fosters a sense of connection and trust among members, and is a key differentiator from other public lifestyle clubs.
Weekend Events Beyond Compare: Once part of The Group, members regularly receive invitations to fabulous weekend events that define the community's exclusivity. Events such as "Weekend in Wine Country" in Napa, "Yachts' Polo and Pin-ups" in Palm Beach, and "The Secret Ball" in New York City offer unparalleled experiences that reflect The Group's commitment to quality and sophistication.
Conclusion
Oasis Aqualounge and The X Club have carved their place in Toronto's lifestyle scene, offering open-to-the-public experiences that cater to a broad range of individuals and couples exploring open relationships. On the other hand, The Group stands out as a beacon of exclusivity, providing a private, luxury, and curated experience. The unique prerequisite of attending a dinner, such as "Just For Dinner: Toronto," and the invitations to exceptional weekend events define The Group's approach, emphasizing quality, trust, and meaningful interactions within its membership. Most events are hosted in the posh Rosewood and Yorkville neighborhoods, with accommodations provided for at the Four Seasons or The Ritz-Carlton Toronto. While Toronto offers diverse lifestyle options, The Group's dedication to creating a refined and upscale space for its members sets it apart in the city's landscape, providing an alternative for those seeking an elevated experience in the world of open relationships.